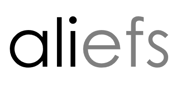 "Kledelmans" LLC is a vertical transportation company that provides engineering, installation and management services for elevators and escalators. The company's mission is to support projects with the latest technology solutions and products while respecting health and safety regulations. The company has branch offices in Astana (Kazakhstan), Vilnius (Lithuania), and Baku (Azerbaijan). "Kledelmans" LLC mainly operates in Europe, CIS, and Middle East regions.
Secanet is a security-focused IT company that provides innovative solutions in the field of information technology. It aims to ensure data security at the highest level by offering effective solutions to combat cyber threats. With its qualified team of experts, it serves as a reliable technology partner to its clients.
Wellmechs MMC is a reputable construction and engineering company founded in 2013 by a team of highly skilled engineers. With extensive experience in prestigious projects, including hotels, commercial buildings, and industrial facilities, the company has gained the trust of its clients through its commitment to excellence and attention to detail. Wellmechs MMC prides itself on delivering exceptional results, combining innovation, technical expertise, and a customer-centric approach to every project.
PortBIM is an engineering company specializing in MEP&F Design and BIM Implementation Solutions. Established in 2013, they have successfully completed numerous industrial and non-industrial projects. With a highly skilled team and cutting-edge technology, they deliver LOD500 design solutions efficiently and cost-effectively. Committed to sustainability, PortBIM provides Mechanical, Electrical, and Plumbing (MEP) Engineering Design Services for all building types. They support clients throughout the design process and supervise the implementation, ensuring reliability and cost-effectiveness in their solutions.
MBT Solutions is a part of the "MBT Group" Group of Companies and serves as the authorized distributor for "BOSCH" security systems in Azerbaijan. While officially established in the beginning of 2014, MBT Solutions has been in partnership with "BOSCH," a prominent German company, for approximately 9 years.
ElektroPark specializes in providing IT support and services to a range of businesses, from SMEs to large multi-site organizations. They are committed to delivering growth through cutting-edge technology and work with key vendors to provide customers with the latest IT solutions. Services include IT consultancy, managed services, project management, hosted telephony, virtualization, and disaster recovery. As a Microsoft Gold & Cloud Accelerate Partner, Dell EMC Platinum Partner, Citrix Silver, and VMware Enterprise Partner, ElektroPark focuses on tailoring enterprise solutions to meet individual customer needs.